Recommended Reading
A list of books we consider to be worthwhile
Books that are on the top of my list and on my bookshelf. Each one, I believe, is the best and easiest read of it's topic. These books are for those who are already vegetarian/vegan, wanting to become
vegetarian/vegan or to pass onto that non-believer who always picks an argument
All books are Hard Cover
Say No To Meat - $12.95
Authors: Amanda Strombom & Stewart Rose
Starting with a book I think should be on all bookshelves: "Say No To Meat". This book is so good that I've written a special review on it: Book Review A great resource for answering not only your own but other people's questions. Find out More....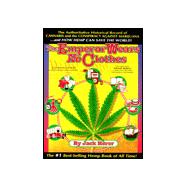 The Emperor Wears No Clothes; Hemp and the Marijuana Conspiracy - $20.78
Author: Jack Herer
Jack Herer has updated his authoritative history of hemp's myriad uses and of the war on this plant, just as it has become high-profile news, with supporters such as Woody Harrelson and Willie Nelson.
This is an exceptional book and a must read regardless of your views about pot smoking ..... this is about the plant and just how amazing it really is. Find out More...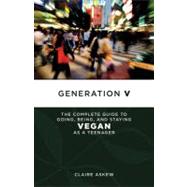 Generation V: The Complete Guide to Going, Being, and Staying Vegan as a Teenager - $15.23
Author: Claire Askew
This book is very insightful and is full of practical advice, it's funny and extremely well written. If you have a young person in your family who is wanting to be vegan, then this is the book I recommend. It's also a great book for adults too. Find out More....

Farm Sanctuary: Changing Hearts and Minds About Animals and Food -$10.95
Author: Gene Baur
Published in 2008 the author of this book Gene Baur provides a thought provoking and insightful look at the production of beef, poultry, pork, milk,and eggs...and what each of us can do to stop the mistreatment of farm animals and promote compassion. He certainly raises the ethical questions surrounding the breeding of animals for food. Find out More....
Mushrooms For Health and Longevity - $10.16
Author: Ken Babal, CN
This is a most informative book about the health giving properties of the simple fungi - or mushroom. Fascinating insight into the history and medicinal uses of many different varieties and ending with some fabulous recipes. Check out my Book Review or Find out More....